Special Guests – Rak-Su – are joining Olly Murs on his 2019 UK Arena Tour
New single 'I Want You To Freak' available now
Rak-Su have just released a new track – 'I Want You To Freak'. It's a bassy, bouncing dancehall track full of their signature energy and charm. Now, X Factor winners Rak-Su are set to join Olly Murs on his 2019 tour as his special guests!
Ever since the four-piece from Watford dominated our TV screens last autumn on X factor, we knew they were different. Each week Ashley, Jamaal, Myles and Mustafa sang and danced their way to the winner's crown. They won the show on the back of their own songs, becoming the only act in the show's history to win performing their own original music.
---
You can see the boys support Olly at Kingsholm Stadium, Gloucester on Friday 7th June 2019!
Tickets go on sale Friday October 12th at 930am and are available from ticket.gloucesterrugby.co.uk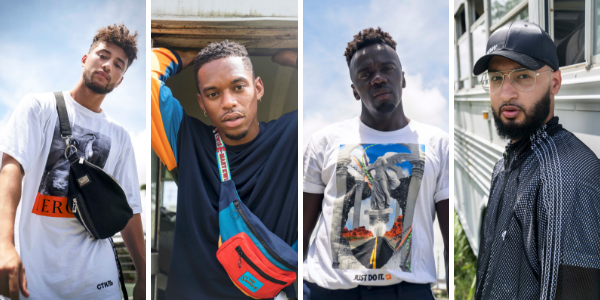 ---
Olly Murs celebrates a decade at the top with 'You Know I Know', his sixth album, two discs that feature a brand new album and a sparkling hits collection of songs everyone knows. Highlights include the glorious 'Love Me Again', 'Feel The Same' featuring Nile Rogers on guitar, and the title track featuring Shaggy. Once again Olly has worked closely with Steve Mac, Steve Robson and Wayne Hector.
Rak-Su are currently holed up in the studio working hard on their debut album. They are working with a host of A list producing and writing talent – including Wayne Hector (Nicki Minaj), Rykeyz (Wiz Khalifa), Jamie Scott (Ed Sheeran), MNEK, Ali Tamposi (Justin Bieber) and Grammy Award Winning Stephen 'Di Genius' McGregor (Drake).
Hold onto something tightly, Rak-Su are about to blow your socks off.