Since the UK Government released their road map last week, Music Plus Sport and Northampton Saints have been working hard behind the scenes regarding live music this summer at Franklin's Gardens. Despite the planned reopening of large-scale events for 21st June, Pete Tong and The Heritage Orchestra's Ibiza Classics show will be postponed to Friday 24th June 2022.
This ground-breaking event includes a very large production involving a 65-piece orchestra, taking weeks of rehearsals to perfect the flawless show. Due to the scale of the concert, the safety of the crew and musicians is paramount and therefore the logistics involved with rehearsing this type of concert, with COVID-19 restrictions, prior to 21st June is not possible. Pete Tong & The Heritage Orchestra are therefore rescheduling all of their June dates, which unfortunately affects the Franklin's Gardens show.
We can't wait to welcome Pete Tong & The Heritage Orchestra to Franklin's Gardens in 2022 for what will be an incredible spectacle.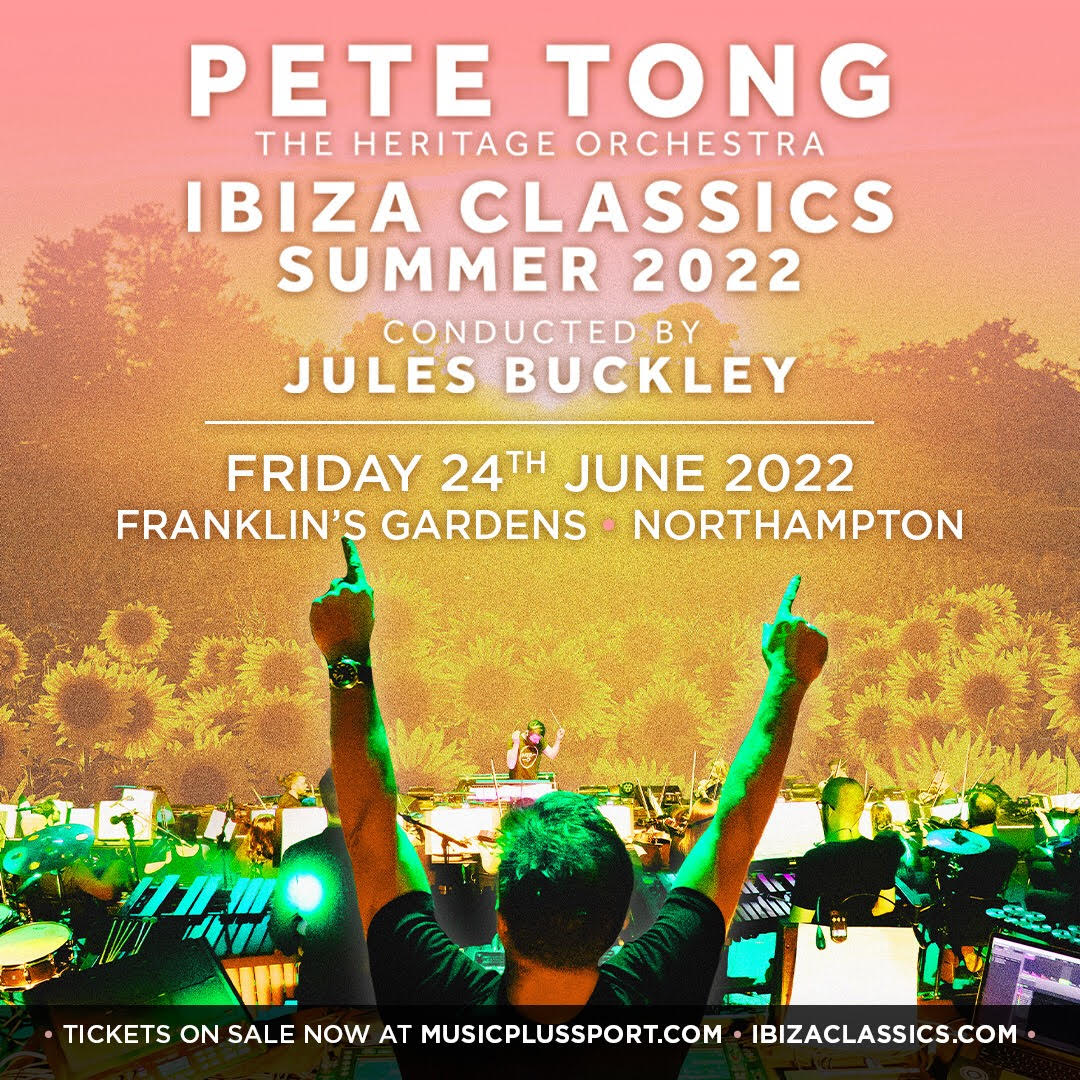 Music Plus Sport said:
'We're sorry to announce that due to the current public health situation, Pete Tong & The Heritage Orchestra's headline concert at Franklin's Gardens is being postponed and rescheduled for Friday 24th June 2022.
 We know fans will be disappointed that this concert isn't taking place this year, but we can promise it will be worth the wait! The Ibiza Classics show is an epic production of visual effects and impressive musicianship and we cannot wait for the dance music fans of Northampton to experience it.'
Pete Tong said:
'Myself and Jules Buckley, we're so excited to be bringing the orchestra and Ibiza Classics to Franklin's Gardens in 2022. The past year has been so unpredictable, but we continue….and I guarantee this will be a night to remember, dust off your raving shoes!"
Tickets are on sale now for Pete Tong & The Heritage Orchestra, available to purchase here. Previously purchased tickets will automatically transfer over to 2022.
For information regarding refunds, please check your email, contact your point of purchase (AXS or Ticketmaster), or visit our FAQs page.