You know you're in for a great show when Olly Murs is around! The Newmarket favourite returned to The July Course to once again perform after evening racing.
Olly Murs first took to the Newmarket Nights stage back in 2017 and performed live to a sold-out racecourse crowd. Those who saw that show will know what an amazing entertainer he is and the second time around was no different!
But before the performance, there were seven exciting races to catch at The July Course with plenty of cheers as the horses raced past the winning posts. With a large crowd and lots of different refreshments on offer – from beer to prosecco, Pimms to cocktails – the atmosphere was amazing.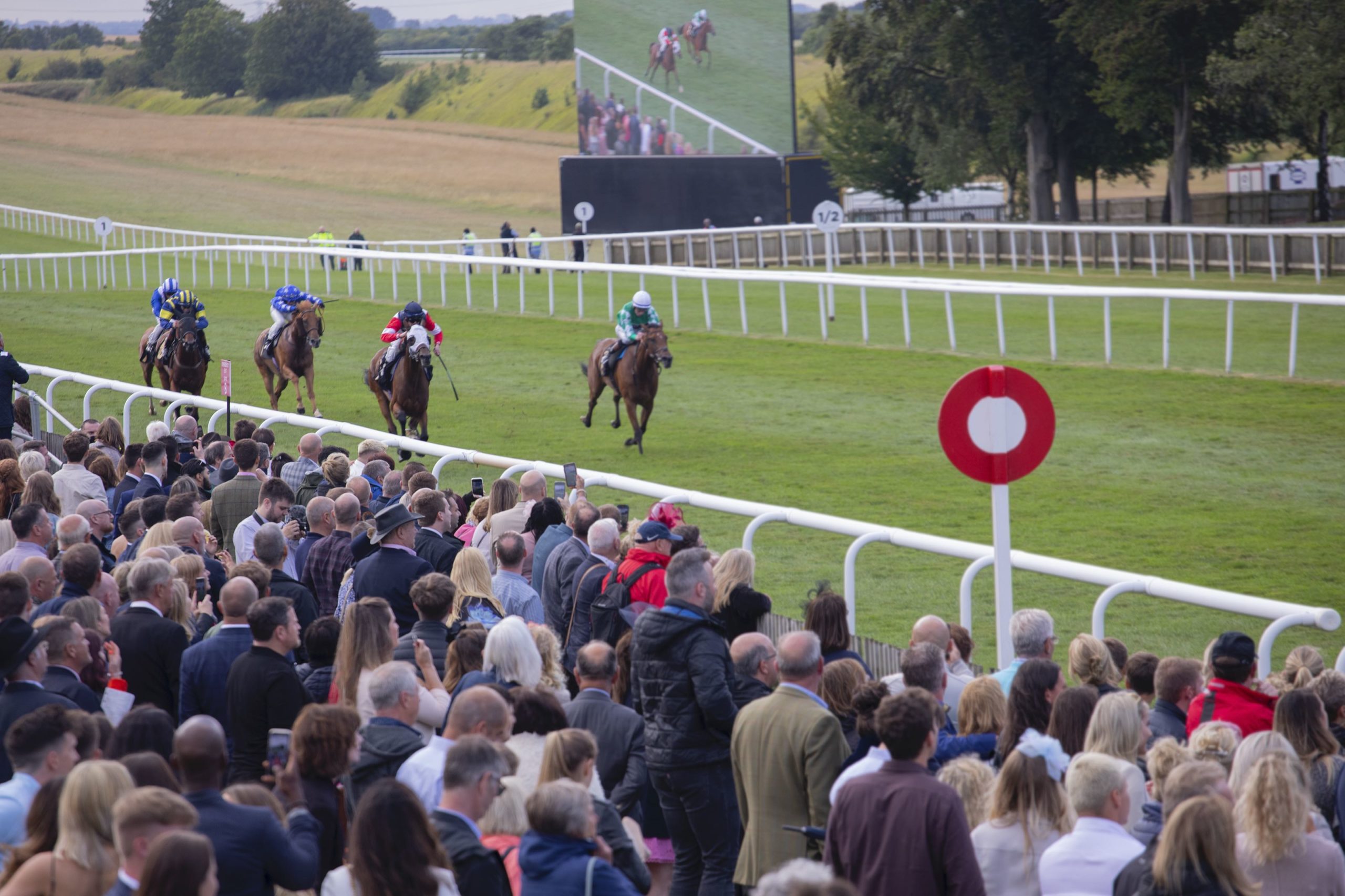 Looking very dapper in an electric blue suit, Olly came on stage to a tremendous welcome from the crowd. It was his first show back since the pandemic started and you could tell he was as excited as everyone else to be there.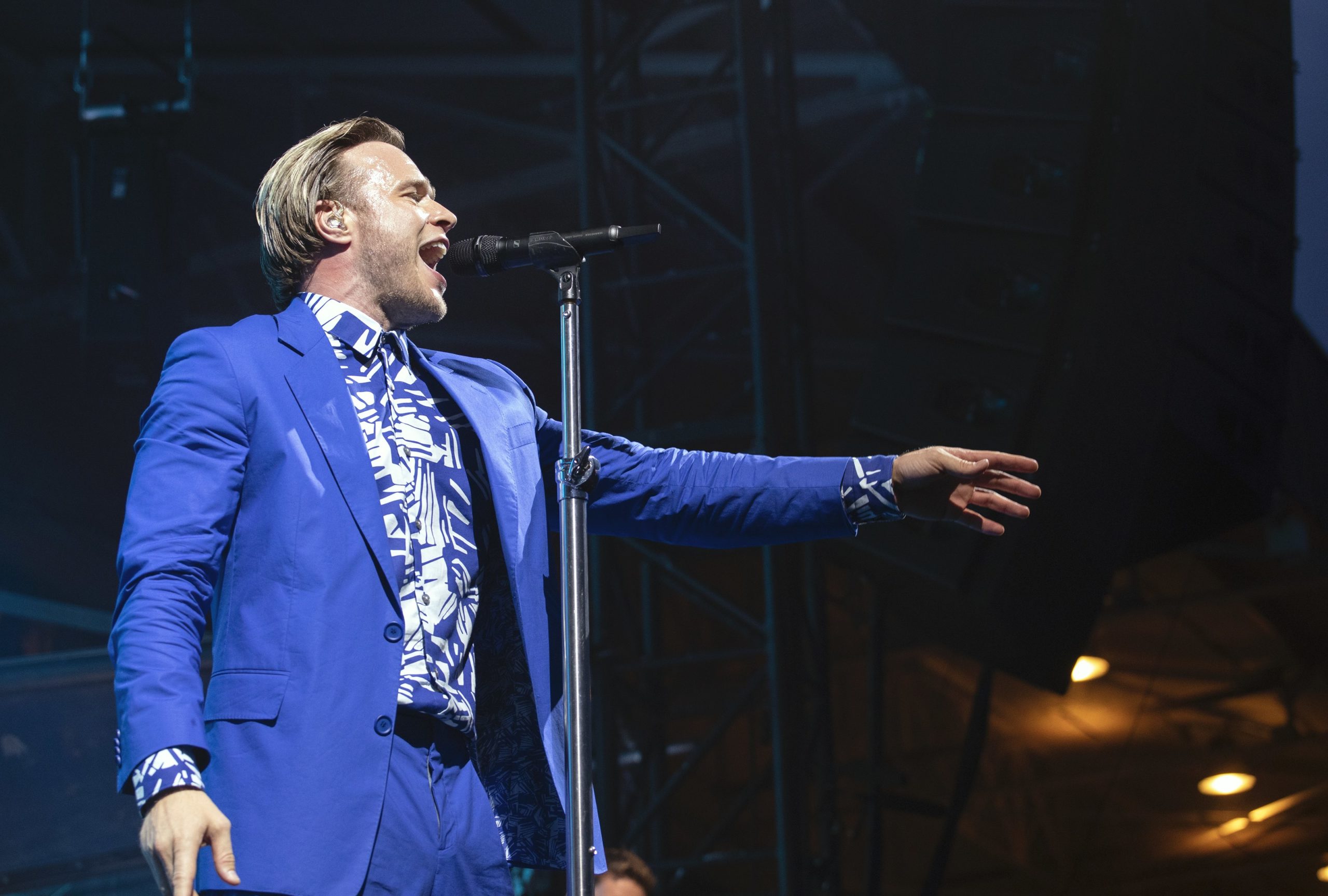 Olly played fan favourites throughout the night, and the racecourse crowd sang along to every song. A real highlight was his emotional tribute to his great friend Caroline Flack who sadly passed away early last year. His dedication was the perfectly chosen sing-along hit Sweet Caroline which had everyone singing their hearts out and swaying their arms in the air.
During his performance, Olly injured his knee. A fragment of bone became lodged in the back of his knee after he jumped into the air during the show. Ever the professional and clearly keen to finish the concert Olly soldiered on and finished the whole set.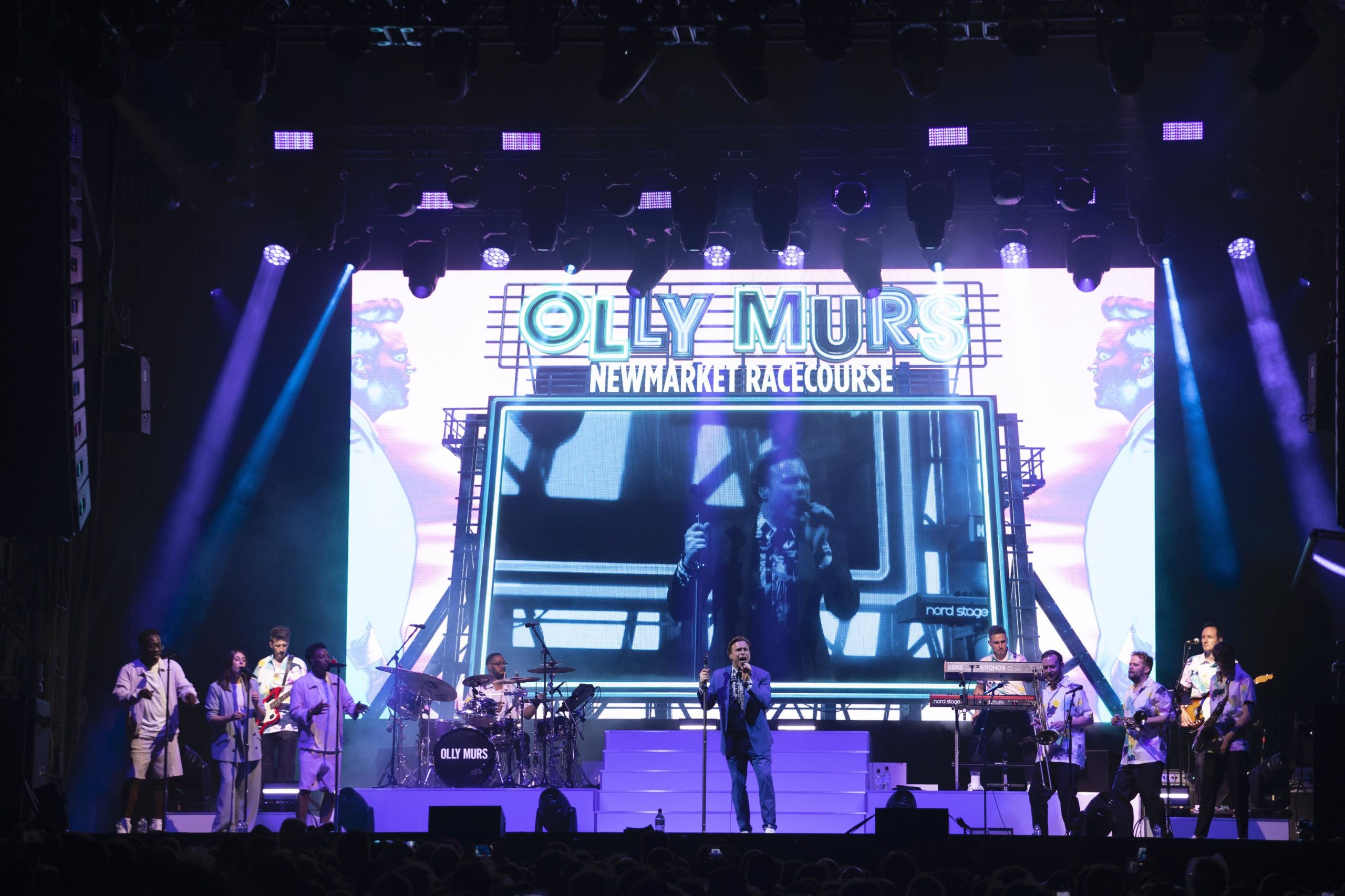 Thank you Olly for a fantastic performance, The Jockey Club Live wishes you a speedy recovery – we cannot wait to see you again at Haydock Park in 2022!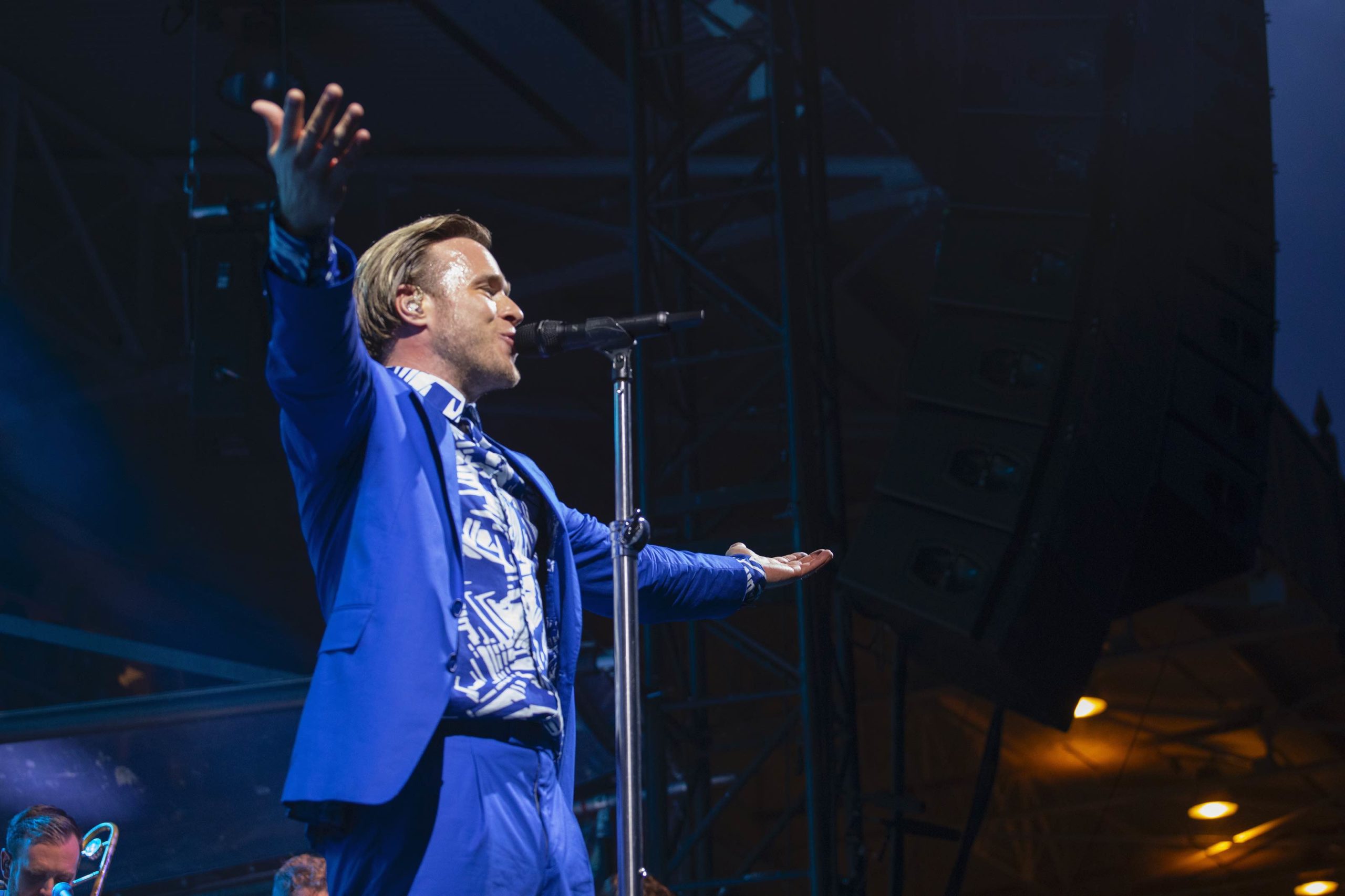 What's next at Newmarket Racecourses?
Saturday 28th August – McFly
Tickets for all Newmarket music nights are on sale now here.
Where can I see Olly Murs next?
Olly Murs will be performing live at Haydock Park Racecourse on Friday 5th August 2022. Tickets on sale now here.
Photo credit: Angii Smith, The Jockey Club Live