Summer 2023 has been a fun-filled line-up of exciting horse racing and epic headline performances, with August being no exception! What a way to end The Jockey Club Live's summer season than with four incredible headliners. Here's a roundup of our August music nights…
MCFLY AND NILE RODGERS & CHIC PUT ON ENERGETIC SETS ACROSS THE COUNTRY
Let's take you back to the evening of Friday 11th August.  We had two Jockey Club Live favourites taking to the stage live after racing…
The boys appeared as McBusted in 2015 and put on an unforgettable performance on Summer Saturday Live in 2021. Last month McFly made their much-anticipated return to The July Course!
We love having Danny, Dougie, Harry and Tom on our line-up and their 2023 set didn't disappoint. The boys put on an energetic show. They performed all their best-known hits plus tracks from their most recent album, "Power to Play".
From East Anglia to Merseyside, thousands of disco and funk fans gathered at Haydock Park Racecourse for the return of the legendary Nile Rodgers & CHIC. For those who have seen them live at the course before in 2019 or at Aintree Racecourse in 2022, you'll know they put on a party like no other.
CHIC performed a feel-good setlist packed with hits that had the racecourse crowd dancing all night long. Nile Rodgers had us singing along to some of CHIC's best-known hits including Le Freak, Everybody Dance and Good Times.
ROUNDING OFF SUMMER 2023 WITH BACK-TO-BACK CHART TOPPERS
Friday 18th August saw the end to and amazing season of racing and live music at Newmarket Racecourses. Although it was the last date of Newmarket Nights season, it was the first night of Olly's Marry Me tour!
After recently marrying his gorgeous fiancé Amelia, it was fitting that Olly's return to Newmarket Nights was wedding-themed.
The whole set delighted the crowd of thousands. From his band wearing suits fit for a bridal party to throwing a bouquet into the crowd and performing a wedding medley of dance floor fillers.
The following day we headed to Lincolnshire for the highly anticipated return of live music to Market Rasen Racecourse. Following a gorgeous summer afternoon of racing, Tom Grennan took to the stage for his Rasen Rocks debut.
The atmosphere was absolutely electric as Tom sang hits including "How Does It Feel" and "Lionheart". He put on an incredible performance. The crowd sang along to every word it was the perfect end to The Jockey Club Live's summer season.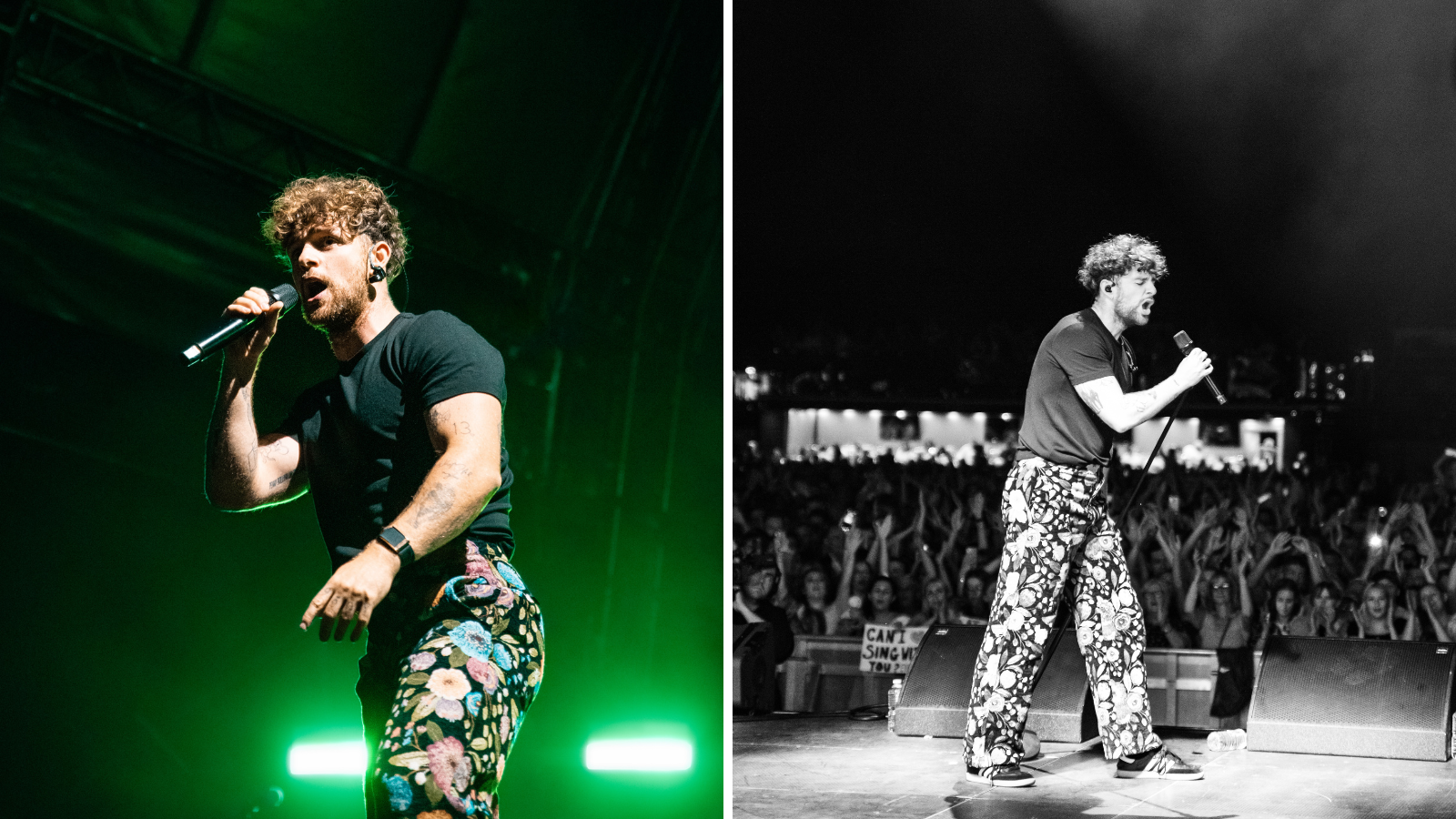 THANK YOU AND SEE YOU NEXT YEAR
Thank you to everyone for attending our music nights this summer. We hope you enjoyed them as much as we did.
We already can't wait to announce headliners for summer 2024. If you want to be the first to hear who will be performing at a racecourse near you and access our exclusive presales, sign up to our mailing list here.