As much as we love James Blunt's music, we might just love his comebacks on Twitter a little more!
From serving up harsh truths, being outright brutal in response to his fans, and generally just being the funniest bloke we've seen on Twitter, James Blunt's account has got it all.
Blunt by name, Blunt by nature.
---
Here's our 25 favourite tweets from the wittiest musician we know:
1 – Say what you want, but the man knows how to plug new music ??‍♀️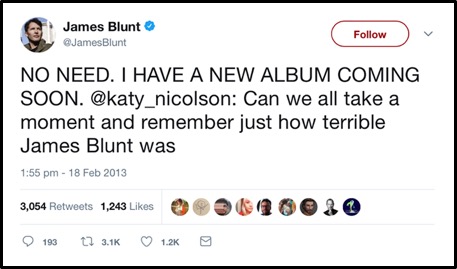 2 – If you're going to try mess with James Blunt, make sure you've got your facts straight!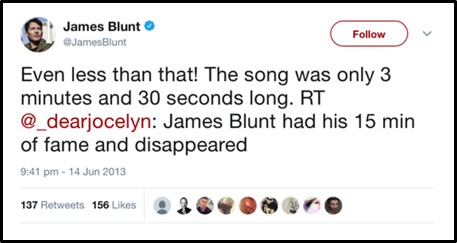 3 – Don't think you need Google Translate to figure out that @supermarton isn't a fan…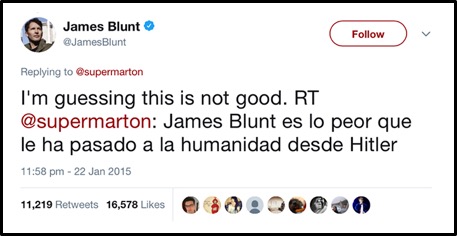 4 – I mean, if you're going to name drop, name drop royally.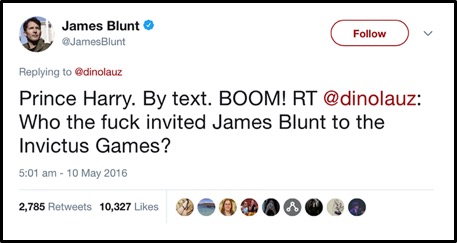 5 – Quality over quantity, right James? And why not compare yourself to Jesus while you're at it.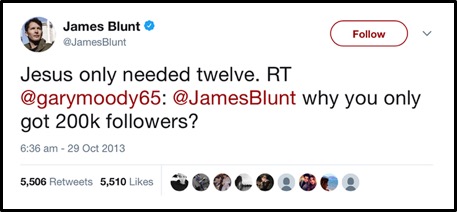 6 – That time he started serving up some harsh truths. Ouch…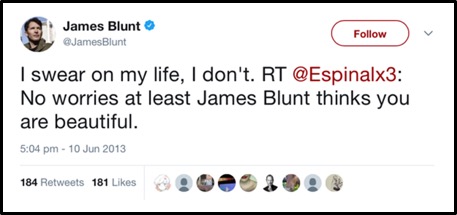 7 – That time the numbers spoke for themselves.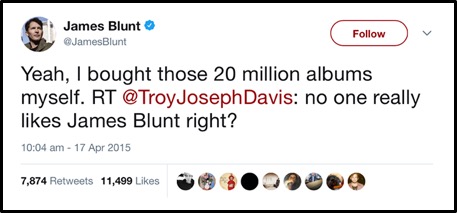 8 – Turns out he's pretty great at dad jokes too!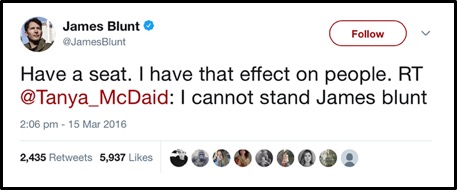 9 – That time he answered a backhanded compliment with another one.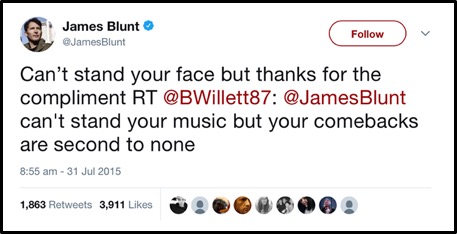 10 – Is there a more James Blunt way to announce his new album? Definitely not.
11 – That time he compared himself to Jesus… Again.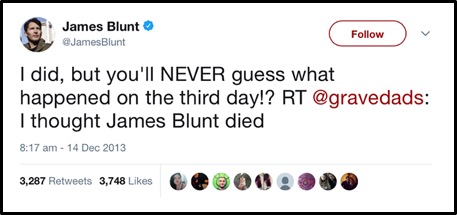 12 – That time he tweeted an ultimate mic-drop moment.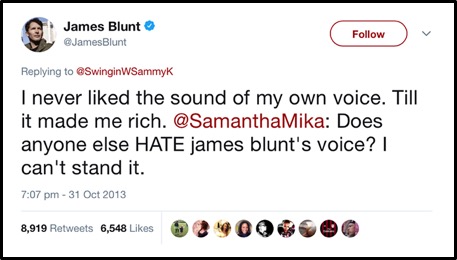 13 – That time he thought of the ultimate play on words. What an absolute gem.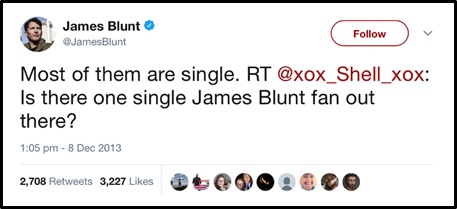 14 – A match made in heaven. Could've been the first Twitter engagement ?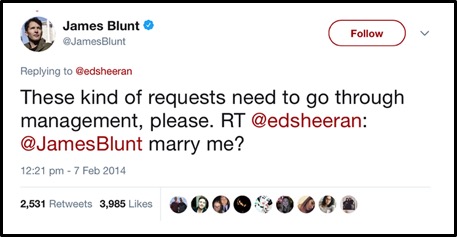 15 – *sniggers*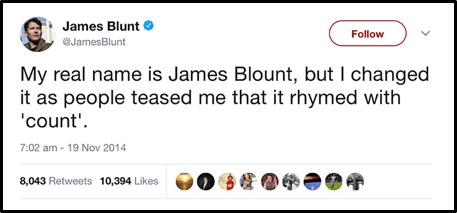 16 – Back again with the ironic religious posts…

17 – At least he beat Crazy Frog…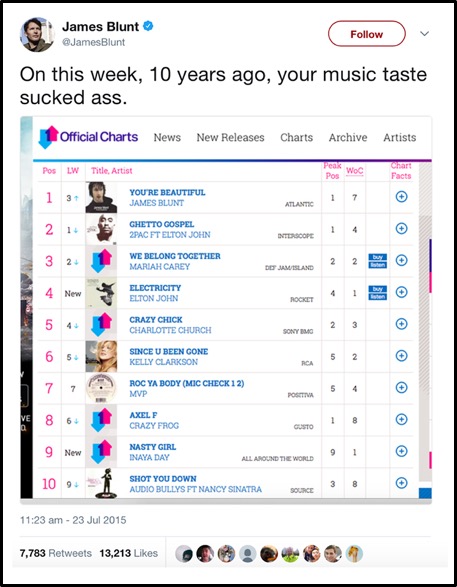 18 – That time he demonstrated British sarcasm perfectly. See you at the pub, Blunty!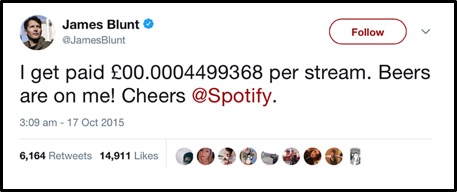 19 – That time he went full creeper…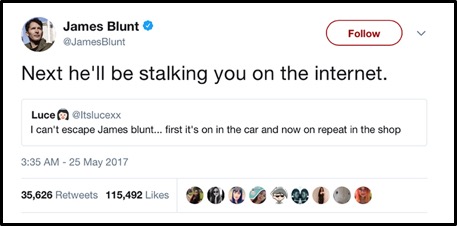 20 – Brutal. Just absolutely brutal.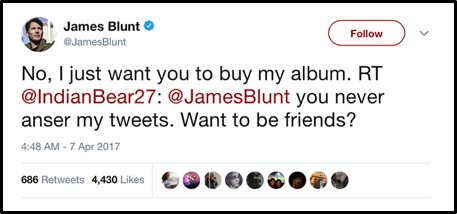 21 – Why are we repeating everything, everything?

22 – Get your facts straight mate! Just imagine being on the receiving end of this tweet… #awks

23 – The king of Twitter strikes again! ?

24 – The inescapable James Blunt. He's everywhere!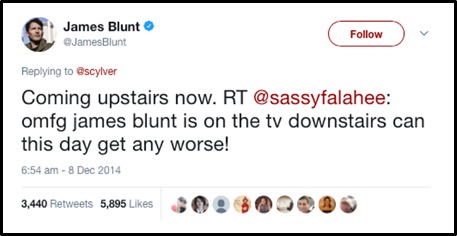 25 – It's the taking part that counts though, right James?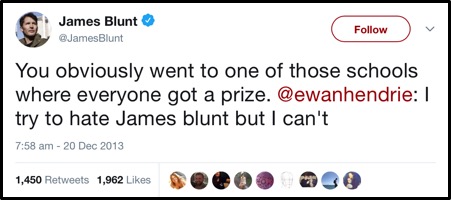 ---
See the king of Twitter live at Newmarket Racecourses on 29 June.
Tickets on sale here from just £26.
---